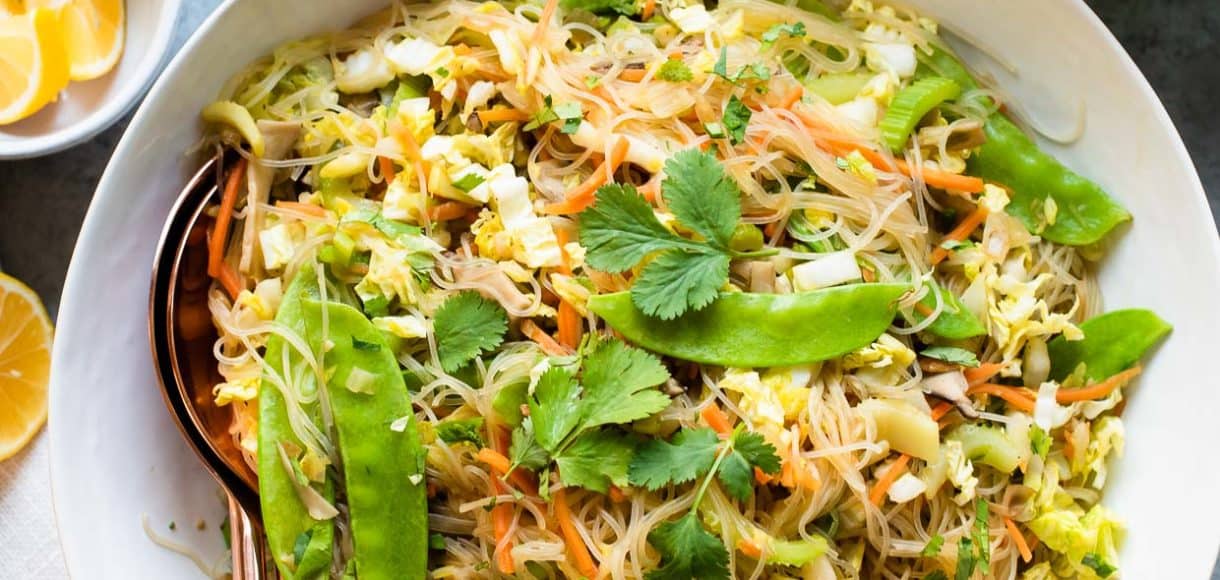 Vegetarian Pancit Bihon (Filipino Rice Noodles with Veggies)
Vegetarian Pancit Bihon are Filipino rice noodles with veggies. It's a fresh and simple stir-fry that cooks up in minutes! Rice noodles make it gluten-free.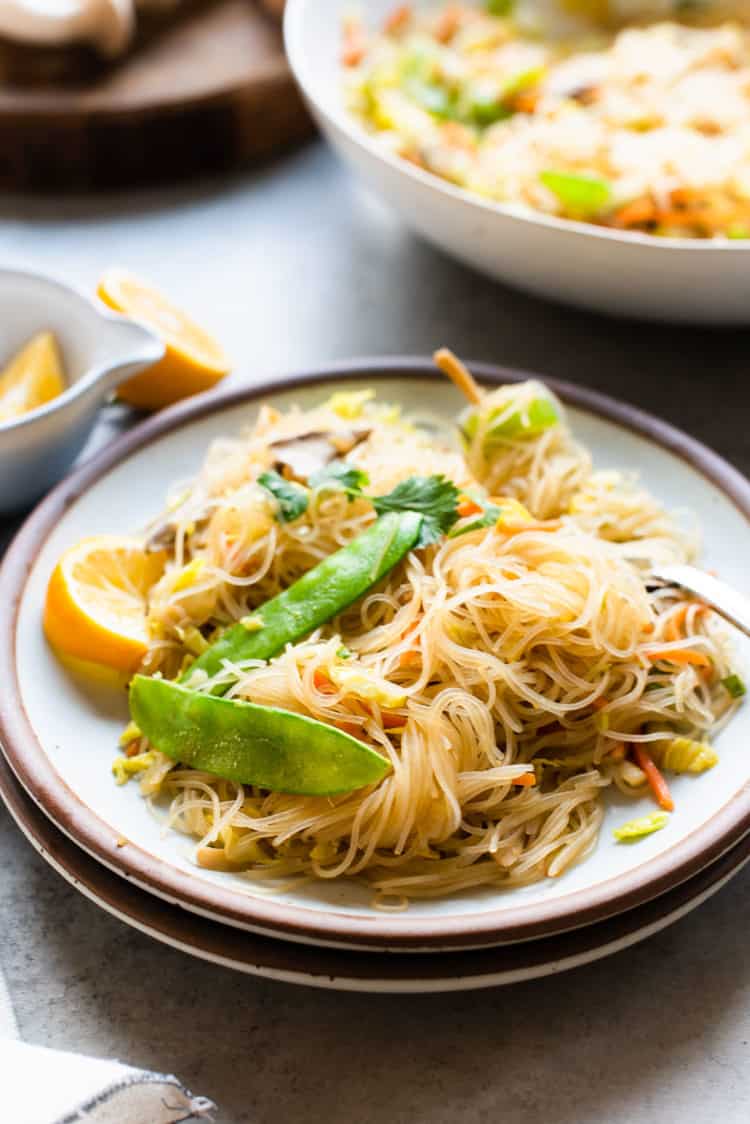 Just when I thought I couldn't make a classic Filipino pancit any other way, I found myself challenged to make Pancit Bihon vegetarian.
Part of it, I realize, was a mindset shift. After all, the way I learned how to make Pancit Bihon from my Tita Leah involved the arduous process of making a homemade pork broth, simmering for hours to infuse the rice noodles with its rich umami. The recipe I shared with you years ago, and the one I turn to over and over again, is my quick-and-easy version, opting for chicken broth and ground chicken and pork, meaning I can make this fiesta-ready noodle dish in just over half an hour, and any day of the week.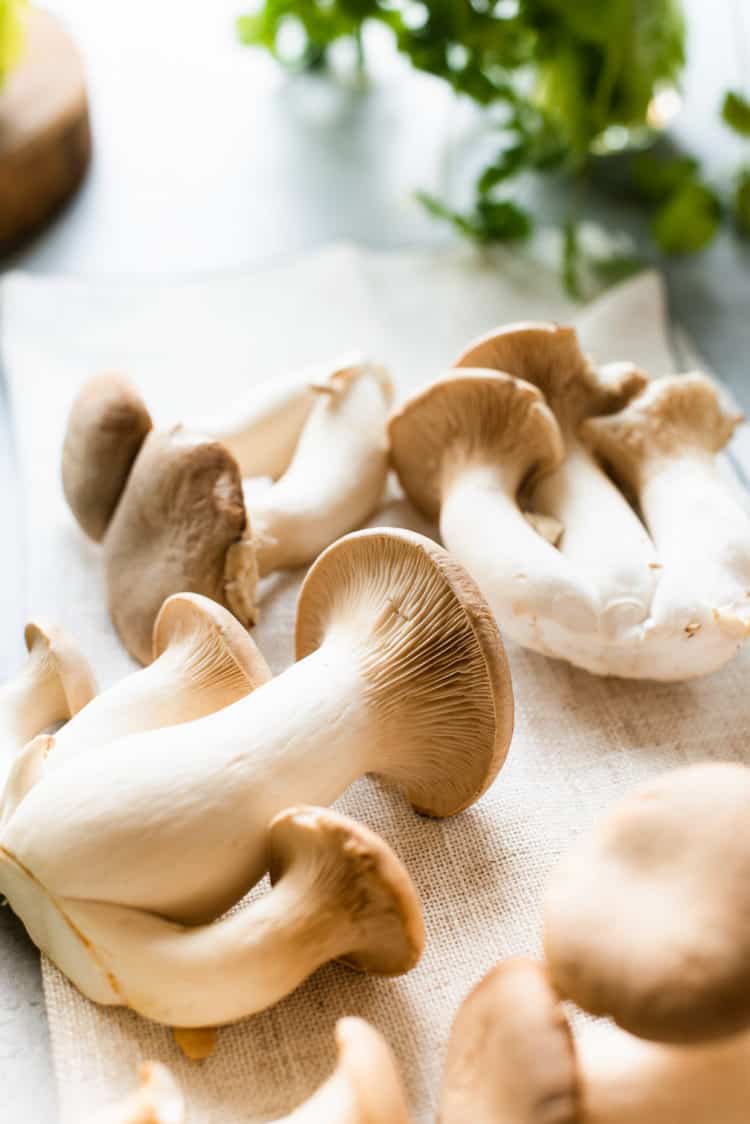 But I learned a few things when I decided to give pancit bihon a vegetarian twist. One, when you don't use meat, the noodle dish cooks in significantly less time. Two, a well flavored vegetable stock and good seasoning makes you even forget about chicken or pork stock. Three, trumpet mushrooms, which I love for its meaty texture, is a delicious stand-in for chicken. And lastly, I love all the extra freshness and crunch when you make noodles with veggies!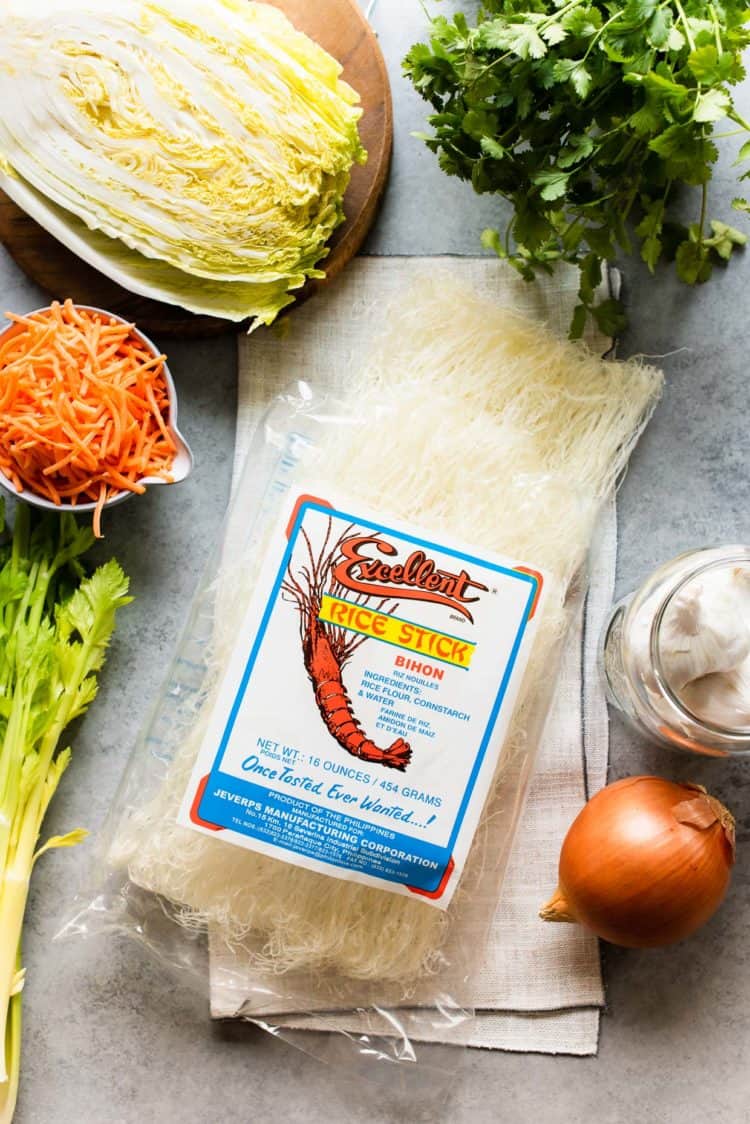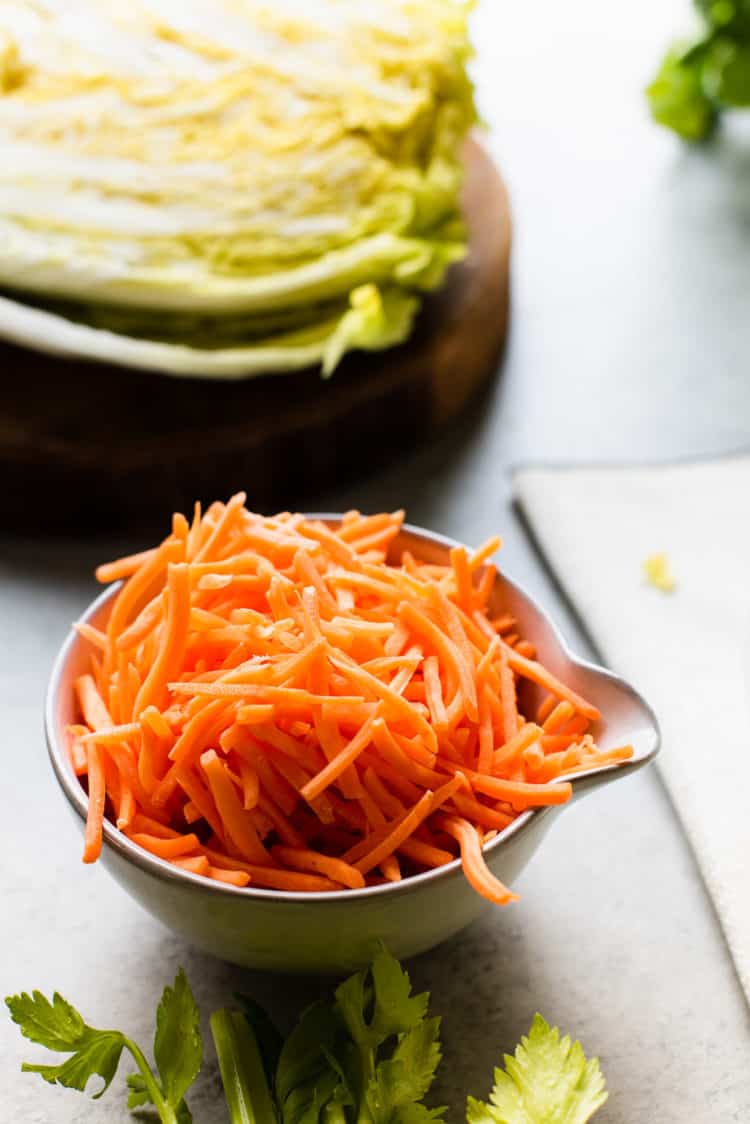 And perhaps most important of all, this got a big thumbs up from my family.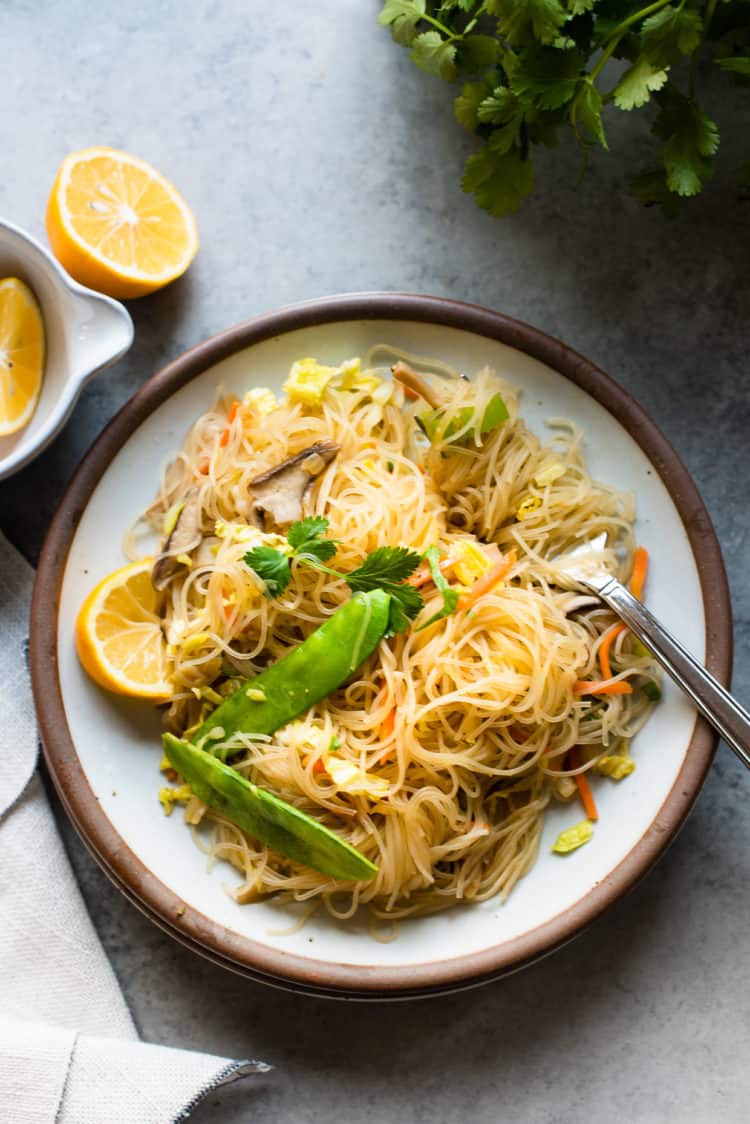 MORE NOODLE DISHES TO TRY
Pancit Canton (Filipino Stir-Fried Noodles)
Pancit Bihon (Filipino Rice Noodles)
Vegetarian Pad Thai (Instant Pot)
Zucchini Noodles with Chicken and Tangy Peanut Sauce
Thai-style Meatballs with Rice Noodles
Vegetarian Pancit Bihon
Vegetarian Pancit Bihon are Filipino rice noodles with veggies. It's a fresh and simple stir-fry that cooks up in minutes! Rice noodles make it gluten-free.
Course Main Course
Cuisine Asian, Filipino, Vegan, Vegetarian
Prep Time 10 minutes
Cook Time 20 minutes
Total Time 30 minutes
Servings 8 servings
Calories 202kcal
4

cups

vegetable stock

8

oz

227 grams bihon noodles (Philippine rice noodles)

1-2

tablespoons

canola oil

1

medium onion

finely diced

3

cloves

garlic

crushed

1

lb

trumpet mushrooms

sliced into bite sized pieces

6

oz

firm tofu

drained, dried, and cut into 1/2 inch pieces (optional)

3

tablespoons

soy sauce

1

Tbsp

vegetarian fish sauce substitute

or regular fish sauce, to taste

Ground pepper

to taste

1

Chinese/Napa cabbage

sliced

2

carrots

julienne cut

2

stalks of celery

sliced on bias

1

cup

snow peas

cilantro

for garnish

lemon wedges

for garnish
Meanwhile, bring the stock to a boil in a large pot. Add noodles upon boiling, cook for about 3 minutes. Drain and set aside both stock and noodles.

In a large wok, heat oil over medium-low heat. Sauté the onion and garlic. When the onion is transparent, add the mushrooms and tofu. Season with soy sauce, fish sauce, and pepper.

Add vegetables, stirring occasionally. Add a little extra oil or reserved stock to avoid sticking. When the vegetables are crisp yet tender, add all the noodles and the stock one cup at a time, taking care to not let the noodles get too soggy. Stir well until well incorporated. 

Garnish with cilantro and serve with a squeeze of lemon.
Serving: 1servings | Calories: 202kcal | Carbohydrates: 37g | Protein: 7g | Fat: 3g | Sodium: 1109mg | Potassium: 633mg | Fiber: 4g | Sugar: 5g | Vitamin A: 3315IU | Vitamin C: 40mg | Calcium: 137mg | Iron: 2.1mg
Kitchen Confidante uses cookies to serve you the best possible experience. By using our website, we understand that you accept their use and agree to our cookie policy.